B & J Construction & Custom Furniture Serving South East Wisconsin and Northern Illinois
Consider B&J Construction for your next carpentry project or custom furniture needs.
We are a family owned carpentry construction company providing skilled carpentry services at competitive prices. We also build beautiful custom wood furniture. For the past 17 years, B&J Construction has worked on some of the most intricate and elaborate single-family custom homes in the area. In addition, as a carpenter contractor, we have coordinated multi-unit projects, providing efficient high quality work on time. Our experience, detail-orientated workmanship, and flexibility will be sure to please.
Our rough carpentry has the experience and capability to handle a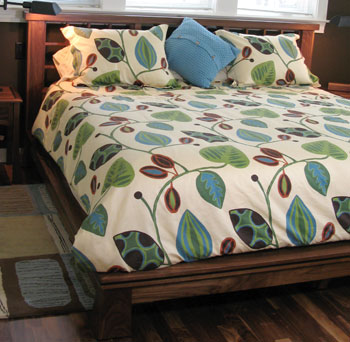 job of any size, large or small. Over the years, we have expanded to three 5-men crews. Our foremen, Dave Harryman, Ken Casey, and Curtis Schroeder, have over 30 years of carpentry experience each. The roughing division is sure to provide a job well done.
Our finishing crew strives for perfection in every project. Customer satisfaction is our top priority. Even the harshest critic won't be disappointed. Click here to get a first hand look at our skilled carpentry.
For your next project, let B and J Carpenters offer a bid. If you have any questions or would like to give us a try, please call at (262) 594-3420 or (262) 745-6735 or contact us here. Feel free to give our carpentry references, trusted home builders, a call as well.
Sincerely,
John Harryman
President